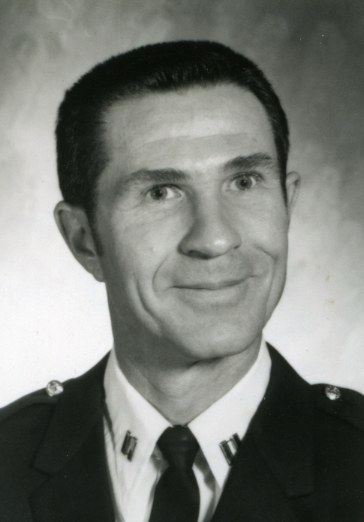 John Allen Smith, 87, passed Thursday, September 27, 2018 with family at his side. Born in McMinnville, Tennessee, he was a son to the late, Sherman Luther Smith and Eva "Myrtle" (Patterson) Smith. He was an active combat war veteran in the Marines during the Korean War. He married the love of his life on November 7, 1953, Joan. He was a retired Fire Captain for the Fort Wayne Fire Dept., serving over 20 years. Also during that time he was a driver for Aalco Distributors. During the summer months the family would move to their Lake Gage home and enjoy the summers on the lake. After his retirement they lived up there for many years adding a new generation of memories. John had a strong since of honor, devotion and dedication to his wife, Joan keeping her in her home and taking care of her thru the years battling Alzheimer's.
He is survived by wife of 65 years, Joan Ruth (Schweizer) Smith; children, Gary (Robin) Smith of Plain City, Ohio, Michael (Collette) Smith of Galena, Ohio and Lesa Starr of Fort Wayne; nine grandchildren, Brandon (Becky) Smith, Dustin (Kristin) Minthorn, Andrew Minthorn, Kyra (Steven) Bryan, Jessica Smith, Gabrielle Smith, Mikaela Smith, Monica Starr and Heather Starr; eight great grandchildren, Iivy, Bryson, Marrisa, Brynn, Stella, Payton, Grady and Leland; also survived by his life long friend, Gene Beekman.
He was preceded in death by siblings, Fred Smith, Clyde Smith, Doris Beck and Norma Pennington.