Milton "Corky" Randolph Turner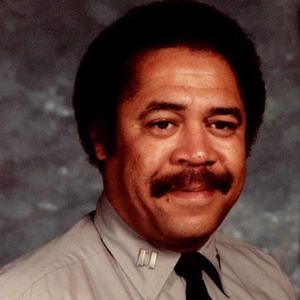 Milton "Corky" Randolph Turner surrounded by family passed away at St. Joseph's Hospital on August 15, 2017. Corky was a graduate of the class of 1963 from Central High School. He joined the Air Force in 1963, after which he continued his job as a firefighter with FWFD where he retired in 2006 as Captain. He continued to work for FWCS for a few years after his retirement. Corky was well known for his famous "Corky's" BBQ sauce. He loved fishing and was known as a smooth dancer. He was a member of the American Legion Post 148, VFW 8147, and a lifetime member of IAFF, and a member of the Black Firefighters Union.
Corky leave to cherish his memory; faithful son, Michael (Gayle) A Randolph; and the loving father of the step children he raised; April "Boogie", Kim, Robin, Joey, Corshonda, and Juggie; 4 grandchildren; 1 great-granddaughter; sisters, Sharon (Reggie) Jordan, Linda "Squeak" Causey, Marsha (Rick) White, Christina Goings; brothers, Carlos Goings, Harrison Madison.
He was preceded in death by his wife of 20 years, Mary V. Turner; and mother, Mabel R. Goings.
A funeral service will be held on Saturday, August 19, 2017 at 3pm at D.O. McComb & Sons Funeral Home 1140 Lake Ave., Fort Wayne, IN 46805.
Visitation will be held two hours prior.
Memorial contributions may be made to the Allen County SPCA.