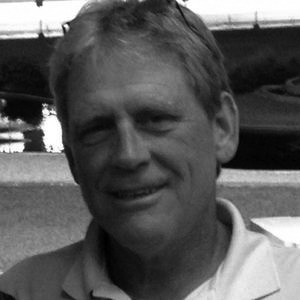 Lester
T
.
Sorgen
, 60, passed away Tuesday, April 25, 2017 at St. Joseph Hospital. Born January 12, 1957 in Fort Wayne. Les graduated from Elmhurst HS and previously worked as a welder for Teco before becoming a Firefighter for the city of Fort Wayne for 24 years. He was a member of St Joseph Hessen Cassel Catholic Church , IAFF Local 124, American Legion Post # 241 and former member of the Red Knights.
Lester
loved to ride his motorcycle, especially long motorcycle rides, playing golf, cooking and spending time with his family and friends. He was an all around people person and lived his life to the fullest. He was never bored nor ever boring. Surviving are his wife, Kathy L.
Sorgen
of Fort Wayne, daughter, Jamie (Kirk Bengs) Masters of Spencerville; son, Jacob (Alicia)
Sorgen
of Fort Wayne; daughter, Jennelle (Phillip) Rocha of Fort Wayne, Grandchildren Caleb, Cadynce, Dawson, Bennett, Penelope, Oliver; brothers, Steven (Cheryl)
Sorgen
, Hoagland, Stanley (Marti)
Sorgen
II, Indianapolis; sister, Pamela (Scott) Wallace, Lithia FL.
Lester
was preceded in death by his parents Stanley and Patricia
Sorgen
, brother, Bruce
Sorgen
, infant sister, Cheryl
Sorgen
. Mass of Christian Burial is 11:00am Monday, May 1, 2017, St. Joseph Hessen Cassel Catholic Church, 11337 South US 27 Ft. Wayne, IN with Fr. William Kummer, officiating. Calling Monday 9:00am with prayers at 9:45am at D.O. McComb & Sons Lakeside Park Funeral Home, 1140 Lake Avenue. Calling also Sunday from 1:00pm to 6:00pm at D.O. McComb & Sons Lakeside Park Funeral Home. Burial in St. Joseph Hessen Cassel Cemetery, Memorials may be made to the St. Joseph Hospital Burn Center or Emergency Responders Burn Foundation. To sign the online guest book, go to
www.domccombandsons.com