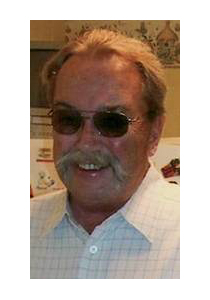 GARY FRANKLIN SMITH, age 66, of Eve Lake in LaGrange County, died on Sunday, December 25, 2011 at his home on Eve Lake.
Mr. Smith
was born in Fort Wayne, Indiana on September 5, 1945 to the late Jacob Franklin and Gwendolyn Maxine (Kitzmiller) Smith who survives.
He served his country during the Vietnam War in the United States Navy from 1962 to 1966.
Gary
was a retired Fort Wayne firefighter serving for 15 years on the Fort Wayne Fire Department.
He was also employed for 25 years with the Sears in Fort Wayne as a journeyman in the service department.
Gary loved spending time his daughter and grandkids. He was wonderful role model for them and a loving father, grandfather, and brother. He loved living on Eve Lake and the beauty of the outdoors. He enjoyed gardening, fishing, spending time in Florida. Gary was well loved by many with a wonderfully wicked sense of humor. He was a very funny guy who loved to laugh. He was also a very selfless man who was always thinking of how he could help others.
Gary enjoyed being with his friends at the American Legion Post #86, the V.F.W
. Post #2749, the Moose and the Eagles Lodges all in Kendallville where he was a member.
His mother, Gwendolyn Smith of Santa Claus, Indiana.
His daughter, Alexis Smith of Eve Lake in LaGrange County.
Grandchildren: Alyssa Smith and Kaiden Thacker both of Eve Lake.
Brother, Kevin and Jeanne Smith of Fort Wayne.
Sister, Vicki and Frank Fowler of Santa Claus, Indiana.
A niece and nephew: Ashley and Rick Baker of Algiers, Indiana and Robert Fowler of Santa Claus.
Visitation
will be Tuesday, December 27, 2011 from 3:00-7:00pm at Hite Funeral Home, 403 South Main Street in Kendallville.
Members of the Fort Wayne Fire Department will stand at the casket during calling hours in "silent guard" to honor of their fellow firefighter.
Funeral services
with military honors
will be Wednesday, December 28, 2011 at 11:00am at Hite Funeral Home.
Officiating
the funeral service will be Rev. James Tews.
Military Honors
will be conducted by members of the honor guard teams from VFW Post #2749, Kendallville and American Legion Post #381, Rome City. A flag folding ceremony will be conducted by active troops from the Fort Wayne Regional Honor Guard Team.
Preferred memorials
may be made to Cancer Services Cancer Services of Northeast Indiana, 6316 Mutual Drive, Fort Wayne, Indiana 46825
Arrangements have been entrusted to
Hite Funeral Home of Kendallville, Indiana